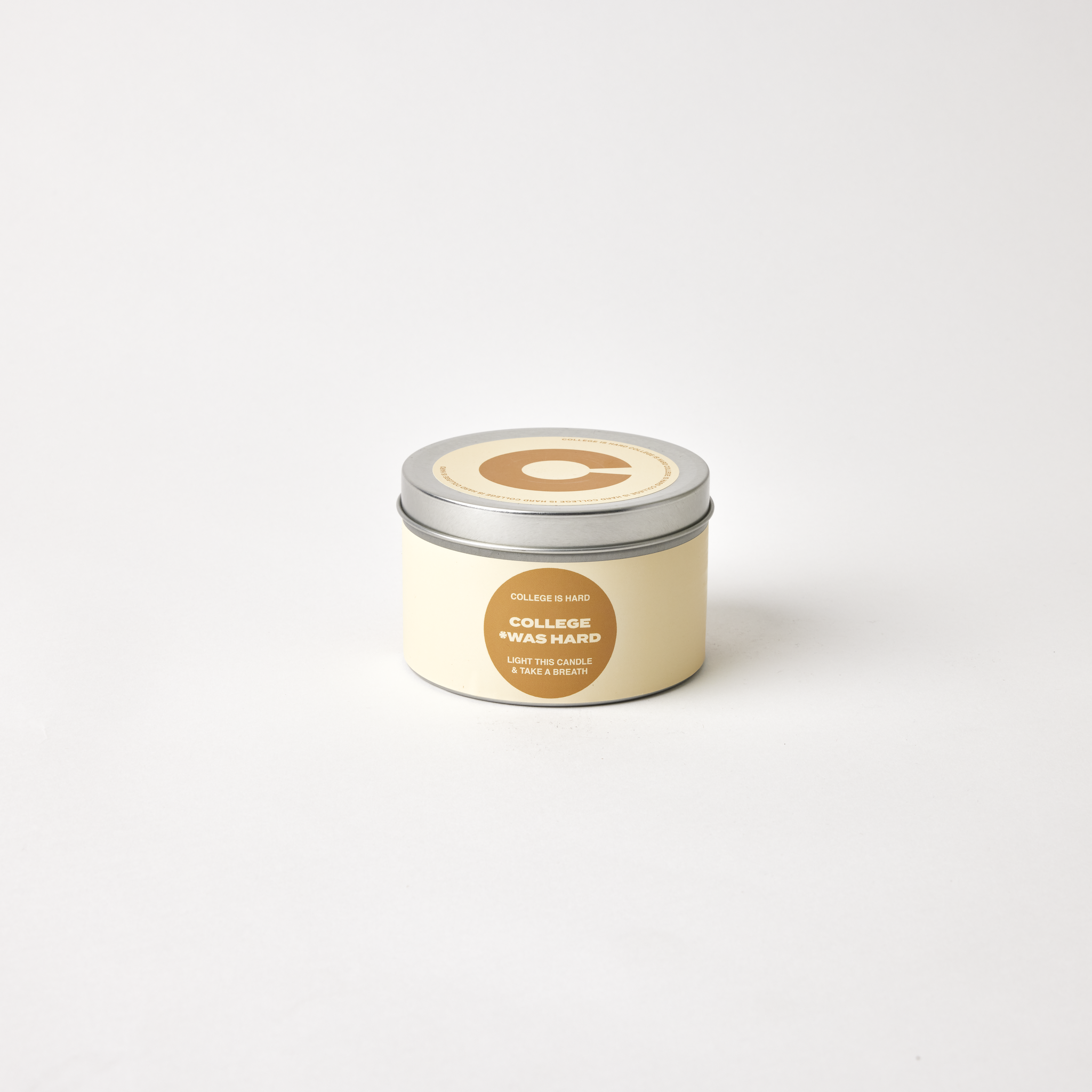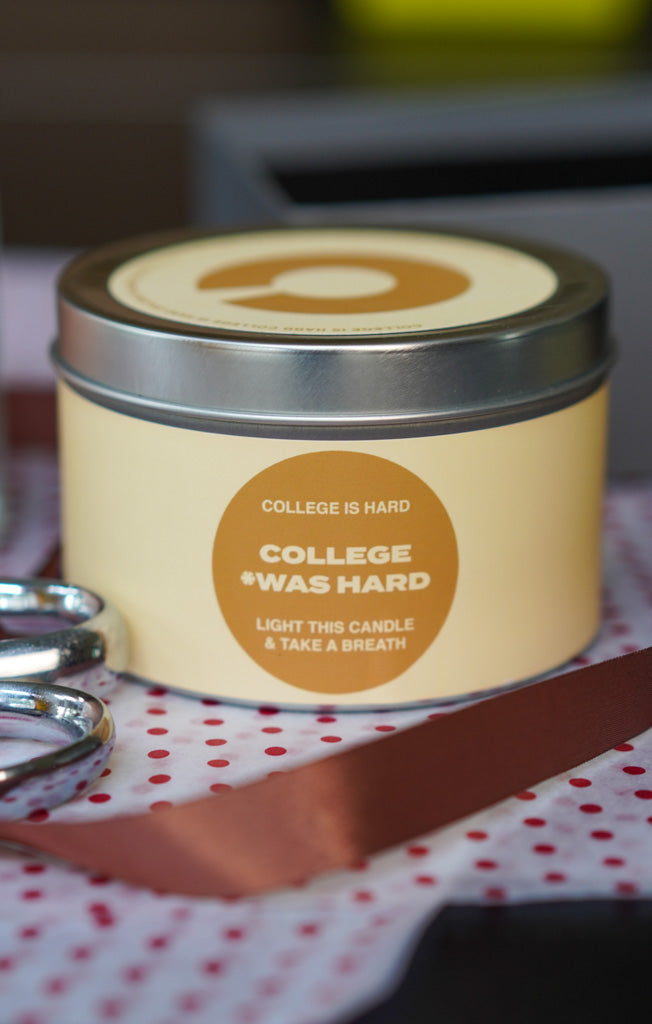 College *Was Hard with White Floral, Gardenia, Jasmine
Description
Celebrate the moment with fresh-picked flowers and warm summer nights. This is what victory smells like.
Notes 

of White Floral, Gardenia, Jasmine, Musk, and Greens

Approximately 30 hours of burn time
10 oz.
Makes the perfect gift for your favorite graduates!
College Is Hard
The College Is Hard line aims to increase awareness and acceptance of mental illnesses. With environmentally-friendly tin containers and fresh scents, College Is Hard embodies Gold Canyon's mission to make quality candles and impart positive social change.
---
Free US shipping over $100
College *Was Hard with White Floral, Gardenia, Jasmine